Around The Web
Multi-cloud architecture and server-less computing are only two of the fine-print strategies you should think about adopting.
Details
Apps today earn money as readily as websites did in the '90s and anyone can create them!
Details
Keeping negative thoughts at bay is one reward of loving yourself.
Details
Stay in the know in 60 seconds --
Details
If you're an expert in, or have a passion for, a particular subject, and love to talk about it, consider starting a podcast.
Details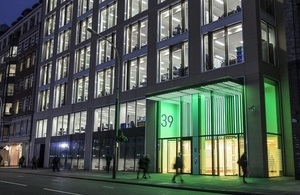 How trade with EU countries might change if the UK leaves the EU with 'no deal' on 29 March 2019.
Details
Make money to stay in business, but don't build your business to make money.
Details